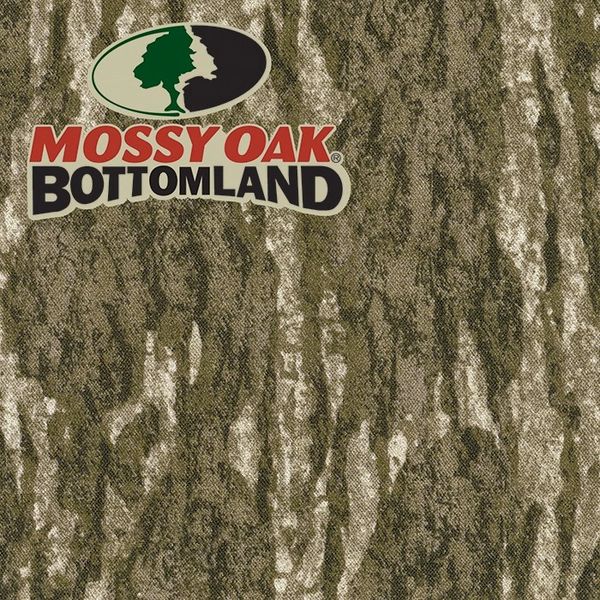 Mossy Oak Bottomland
Mossy Oak® Graphics™ is the exclusive vinyl supplier of Mossy Oak® brand camouflage, offering only 3M's premium cast 180CV3 vinyl and ultra-matte laminate for added protection and handling

Using state-of-the-art print technology, colors will remain consistent from roll to roll

1200 dpi ultra high-resolution printing

7 year no fade guarantee

7 year durability, will not leave sticky residue

Will not crack, peal, or shrink

Air release technology allows for repositionable, smooth, bubble free installation

Increased scratch resistance and more vibrant, consistent colors

Peace of mind with 3M's prestigious 3M™MCS™ Warranty

All patterns contain discreet watermarks for licensing purposes

Film colors can vary slightly from roll to roll. For the most consistency, please purchase a full roll. We are unable to guarantee consistency with multiple orders of cut yardage.
Linear feet needed for full vehicle using 48" width material:
Jeep/SUV - 30' (120 sq. ft.)

Standard Truck - 50' (200 sq. ft.)

Deluxe Truck - 60' (240 sq. ft.)